Strategic Content | Captivating Designs
We create accessible, engaging, and memorable content that sets you apart.
Strategic and Creative Campaigns Informed by User Metrics
We oversee all aspects of email marketing campaigns, including market research, content creation, and the dissemination of copy. 
We create accessible, engaging, and memorable content that sets you apart. Here's what we do for you:
Develop the email campaign strategy and tactics to deliver persuasive messages.
Conceptualize marketing campaigns that speak directly to the pain points of your existing and prospective clientele.
Create well-written copy that is error-free.
Graphic design that improves the appearance layout of outputs.
Maintain a database of customers who have opted to receive your correspondence.
Clean/manage email database regularly.
Create customer segments, improve customer engagement, and analyze the customer journey.
Distribute emails through the use of automation software.
Monitor and report on the utility of each campaign.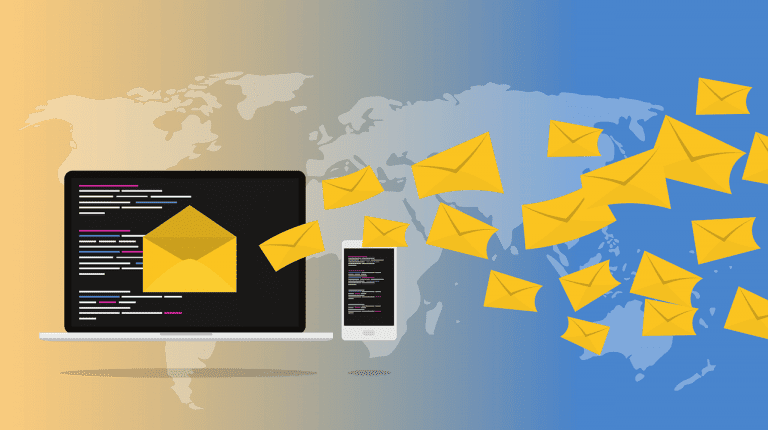 We also track metrics to measure the effectiveness of our email campaign strategies and tactics. These metrics include:
click through rate
conversion rate
bounce rate
list growth
sharing/forwarding
ROI
We Broadcast Your Unique Value Proposition.
Our Email Marketing Packages
Through our own research, we've found that our clients typically fall into one of the following monthly options. Using that knowledge, we have specifically tailored these options to fulfill your needs and still satisfy budget requirements.
Initial Setup Fee for email marketing packages is required. This includes:
Setup of the account in your name. (Annual fees to be paid by you)
Creation of a template for email newsletters
Creation of a template for special one message focused announcements
Template creation includes your branding, logos, profile pictures and for the 'newsletter' up to 4 special areas as requested; such as an intro section, feature article, about section, contact section etc.
Setup also includes creation of form code required on your lead generation page and widgets for signup on your website.
Need Something A Bit More Customized?
Need a custom solution? We can provide a bespoke package to your exact specifications. Contact us for details.
Email List Cleaning:
• Removal of spam addresses
• Soft bounce and hard bounce analysis / removal
• Address verification
• $250 One time fee per cleaning
Automated Workflow/Customer Journey Setup
• $500 Per workflow
Click the button to the right to fill out our form to get started.
Helping businesses of all sizes...
We enjoy assisting you in your journey to move to digital, create more effective marketing channels, assess effectiveness, and enhance (or re-design) your digital presence. Simply put, your success results in our success.
"Beyond Levels We Had Imagined"
Gavin P. Smith of Crystal Coast Media is, by far, the most knowledgeable and intelligent mass media/internet savvy professional I have ever known. I have been constantly impressed and fascinated with their ability to create the unusual and to take our ideas beyond the levels we had imagined. It is truly a pleasure to recommend Crystal Coast Media to anyone who is ready to take their business and communications to a completely different level.
Would you like to start a project with us?
If you're interested in leveraging the full power of digital marketing and social media to grow your business, contact us with your specific needs today.